For more information about this report and other life science workforce related programs and events, contact: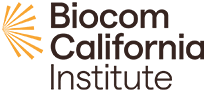 Biocom California Institute is a 501(c)(3) that accelerates the growth of California's life science ecosystem through innovative workforce development and life science education programs and strategies. We identify solutions to address employers' workforce needs, conduct research and support the current and emerging life sciences workforce through professional development and outreach. With a goal to build a highly skilled and diverse talent pipeline and promote lifelong learning, Biocom California Institute supports life science innovation and success state-wide and in our local communities. Biocom California Institute is an affiliate of Biocom California, the largest and most experienced advocate for California's life science sector. For more information on Biocom California Institute, please visit our website at www.biocominstitute.org and connect with us on Twitter (@BiocomInstitute).
10996 Torreyana Road, Suite 200
San Diego, CA 92121
858.832.4155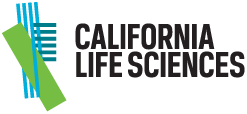 California Life Sciences (CLS) is the state's most influential and impactful life sciences membership organization, advocating for the sector and its diverse innovation pipeline. For more than 30 years, CLS has served the community by supporting companies of all sizes, from early-stage innovators and startups to established industry leaders in the fields of biotechnology, pharmaceuticals, and medical technology. As integral components of a healthy and collaborative ecosystem, CLS also works closely with universities, academic and research institutions, the investment community, and other critical partners that promote this vibrant sector. With offices in South San Francisco, San Diego, Sacramento, Los Angeles, and Washington DC, CLS works to shape public policy, improve access to breakthrough technologies, educate lawmakers, and advance equity within our ecosystem by championing innovative solutions for some of the most pressing challenges of our times. In doing so, CLS fulfills its mission to protect and nurture California's life sciences industry, empowering discoveries that lead to healthier lives around the world.
#WeAreCaliforniaLifeSciences
Visit CLS at www.califesciences.org, and follow us on Twitter @CALifeSciences, Facebook, LinkedIn and YouTube.
685 Gateway Blvd, Suite 100
South San Francisco, CA 94080
650.871.3253