2021 Talent Report
Life Sciences Workforce Trends Report: California
The report analyzes three data sets from January 2017 to December 2020, including approximately 385,203 California life science job postings, survey responses from 334 human resource and hiring managers and interviews with 23 leading life sciences employers across the state.
Full Report
View/Download Full PDF Report (1.7mb)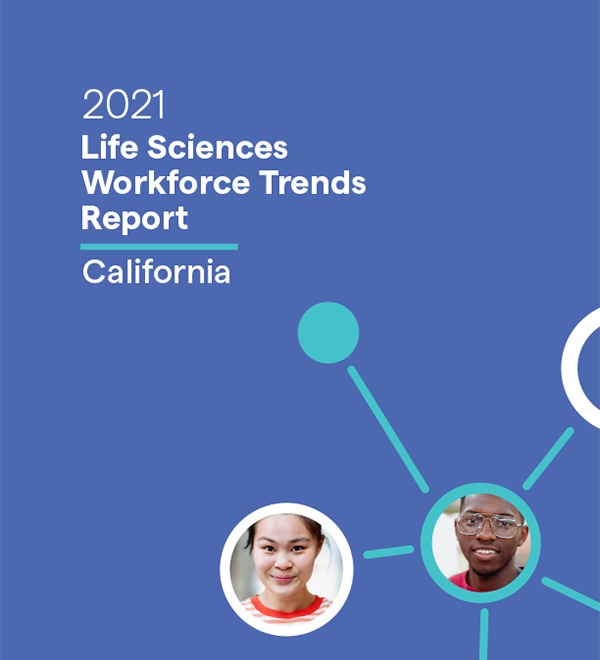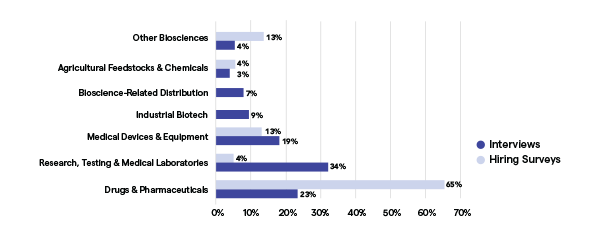 Figure 2 – Industry sector distribution of companies participating in this 2021 survey of California's life sciences industry and its workforce needs. Industry executives from 23 companies were interviewed ("Interviews"). 334 companies responded to an online survey ("Hiring Survey").
Regional Hub Analysis
View/Download PDF document (370kb)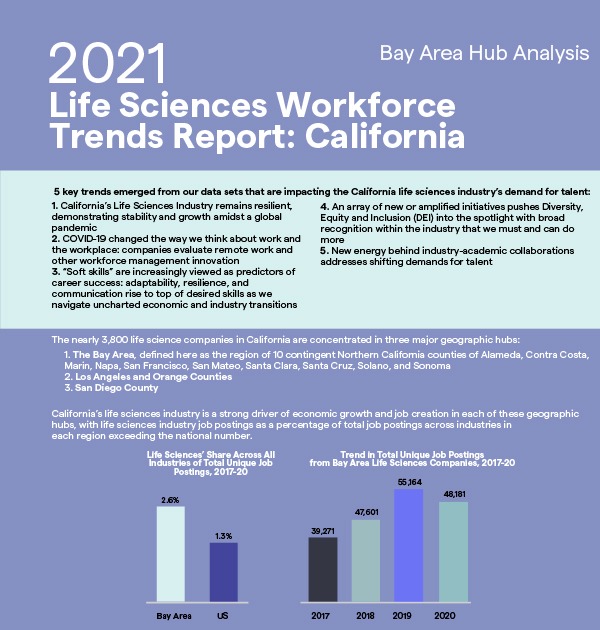 Press Release