2018 Talent Report
California Workforce Trends in the
Life Science Industry
The report, produced jointly by Biocom Institute and California Life Science Institute, reflects on real-time information collected, in early 2018, by approximately 115 HR representatives and over 40 life science executives, as well as the in-demand technical skills and job titles from nearly 10k online job postings in 2017.
Full Report
View/Download Full PDF Report (1.7mb)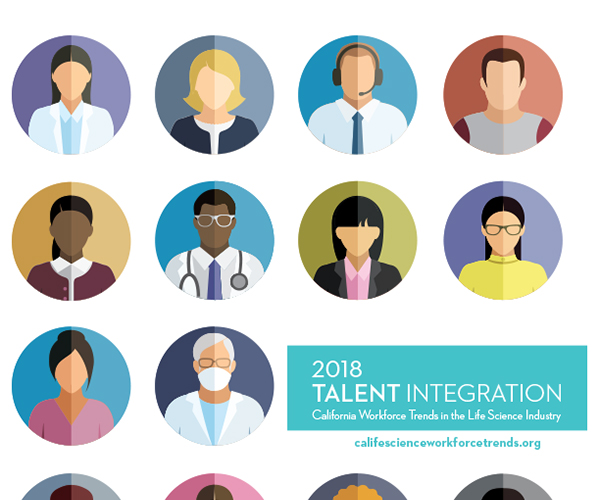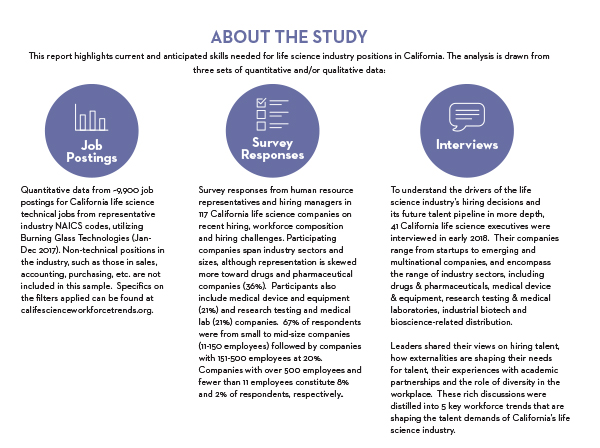 Figure 1 – Sector distribution of companies interviewed and surveyed in this study. Elsewhere in this report, the small number of companies that described their company focus as spanning more than one sector or "other" are treated as "other" for industry segmentation analysis. For a breakdown of the overall life science company sector distribution in the state of California, see the expanded methodology for this report at califescienceworkforcetrendsreport.org.
Key Findings
View/Download PDF document (370kb)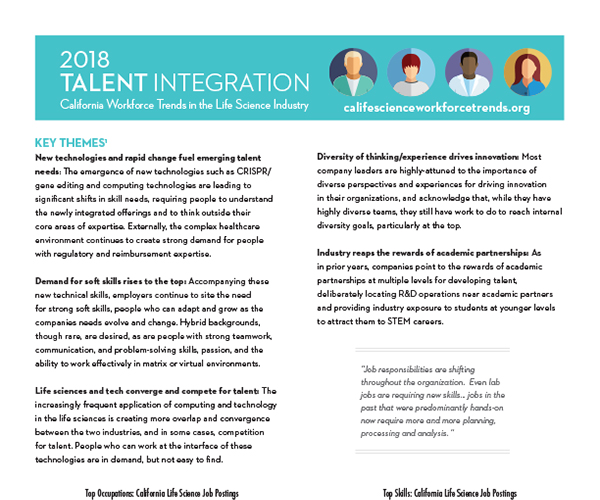 Press Release